Santacon in NYC
What is it? Check out the web sites for SANTACON and/or SANTARCHY for the details.
Or take a look at Santa Edís photos from the 2012, 2011, 2010, 2009, 2007, 2006, 2005, 2004, 2003 and the 2002 gathering around New York City.
<![if !vml]>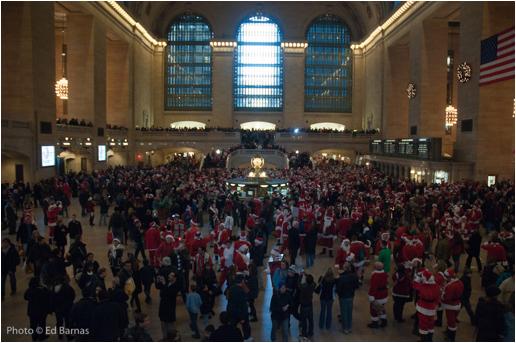 <![endif]>
Your browser should support frames to view these galleries. Last updated 12/19/2012.
Back to Ed's home page
Copyright by Ed Barnas. All rights reserved.
ED@BARNAS.ORG